A single wrong hiring decision can have a significant impact on your bottom-line
Whether you are looking for entry-level or senior-level staff, Drake will implement our "12 Steps to Selection Success" to ensure that you hire the right person the first time.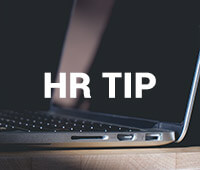 Develop metrics to measure success and failure in different recruiting methodologies. Discover what works for you.
Permanent recruitment roles we fill at Drake

Administrative
Jr. – Sr. Administrative Assistants
Jr. – Sr. Executive Assistants
Customer Service / Call Centre Staff
Clerical / Data Entry
Office Managers
Jr. – Sr. Receptionists
Project Administrators
Legal Assistants / Law Clerks / Paralegals
Medical Secretaries

Accounting and Finance
Certified Professional Accountants – CPA, CMA and CA's
Controllers
Directors of Finance
Jr. – Sr. Accountants
Analysts
Accounts Receivable / Collections
Accounts Payable
Bookkeepers
Payroll / Benefit Managers
Payroll Administrators
Auditors

Human Resources
HR Directors
HR Generalists
HR Assistants
Benefits/Payroll Administrators
Recruiters
Compensation Managers
Employee and Labor Relations Consultants
Health and Safety Coordinators

Sales and Marketing
VP/Director of Sales
Sales Managers
Inside or Outside Sales Reps
Sales Coordinators
Business Development Associates
Marketing Managers
Marketing Coordinators
Account Executives/Managers
Digital Marketing Specialists
Warehousing
Warehouse Supervisors
Shipper / Receivers
Warehouse Clerks
Order Pickers
Lumpers / Swampers
Shipping and Receiving
Forklift Drivers
Equipment Operators
Skilled and Unskilled Laborers

Drivers
AZ Class 1
DZ Class 2
Class 3
Class 5
Drivers Helpers
Courier Drivers

IT & Engineering
Security
Data & Analytics
Digital
Automation
(for a full list of our IT jobs, visit our Huntel Global page)
You will benefit from:
An integrated recruitment strategy that goes beyond traditional methods
A tailored permanent staffing solution that adds value to your bottom-line
Onboarding support to retain your top talent
Top-performer benchmarking created specifically for your organization using Drake's advanced assessment tools
Expert industry specialists with in-depth knowledge and well-entrenched networks
Drake provides permanent recruitment services for all roles across all industries from coast to coast. If you are currently seeking top talent, Drake International has the experience, well-rounded expertise, and robust recruitment processes to meet your needs
For more information view our detailed brochure below.