Don't pay a full-time salary for a part-time job. 
Does your workload fluctuate while your workforce remains the same?
Adopting a flexible recruitment strategy prevents over-staffing during slow times and under-staffing during busy times.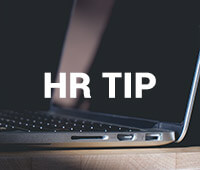 Determine your base of pivotal permanent workers by analyzing your company's job families to discover which ones contribute the greatest value to your organization.
Flexible recruitment roles we fill at Drake

Administrative
Jr. – Sr. Administrative Assistants
Jr. – Sr. Executive Assistants
Customer Service / Call Centre Staff
Clerical / Data Entry
Office Managers
Jr. – Sr. Receptionists
Project Administrators
Legal Assistants / Law Clerks / Paralegals
Medical Secretaries

Accounting and Finance
Certified Professional Accountants – CPA, CMA and CA's
Controllers
Directors of Finance
Jr. – Sr. Accountants
Analysts
Accounts Receivable / Collections
Accounts Payable
Bookkeepers
Payroll / Benefit Managers
Payroll Administrators
Auditors

Human Resources
HR Directors
HR Generalists
HR Assistants
Benefits/Payroll Administrators
Recruiters
Compensation Managers
Employee and Labor Relations Consultants
Health and Safety Coordinators

Sales and Marketing
VP/Director of Sales
Sales Managers
Inside or Outside Sales Reps
Sales Coordinators
Business Development Associates
Marketing Managers
Marketing Coordinators
Account Executives/Managers
Digital Marketing Specialists
Warehousing
Warehouse Supervisors
Shipper / Receivers
Warehouse Clerks
Order Pickers
Lumpers / Swampers
Shipping and Receiving
Forklift Drivers
Equipment Operators
Skilled and Unskilled Laborers

Drivers
AZ Class 1
DZ Class 2
Class 3
Class 5
Drivers Helpers
Courier Drivers

Procurement and Logistics
Purchaser / Buyers
Operations Managers
Safety and Compliance Coordinators
Safety and Compliance Managers
Supply Chain Management
Contract Analyst
Proposal Writers
Logistics Coordinators
Dispatchers
Supply Chain Managers
Procurement Specialists
Strategic Sourcing Managers
Terminal Managers

IT & Engineering
Security
Data & Analytics
Digital
Automation
(for a full list of our IT jobs, visit our Huntel Global page)
You will benefit from:
A more flexible workforce and reduced exposure to staffing constraints in times of peak operation
Access to a large pool of fully-assessed screened staff at very short notice
Avoiding the long-term responsibilities and overhead associated with permanent staff
A 24-hour service and four-hour satisfaction guarantee, which ensures your organization gets the attention you need when the pressure is on
Paying only for the hours they work
Compensation insurance covered by Drake
For more information view our detailed brochure below.